VET VALET!
We are currently offering customized curb service, or "Vet Valet" as we like to call it!

When you call for an appointment, let us know what's best for you! We can actually treat many pets,
IN YOUR CAR!
We can have a tech pick up your pet from your car, bring them inside, then return your pet back to your car, allowing you to stay in your vehicle the entire time.

Let us know what works best for you!
"I want to extend our gratitude to our clients for their patience, understanding, and support during this difficult time. We are doing everything possible to communicate and provide the best patient care. We treat your pet like our own and understand the importance of the bond and love our pets give to us. We know it's especially important during these difficult and stressful times. We are going to continue our curbside Vet Valet service into September. We will continue to evaluate the situation with Coronavirus to ensure the safety of you and our health care team. Please remember our staff is exposing themselves to a large number of people and this impacts all of us and our families. Thank you again for your support, understanding, and trust during the pandemic. You have been there for us and we will do everything in our power to be there for you!"
Dr. Jack Schmidt, Your Pet's Pediatrician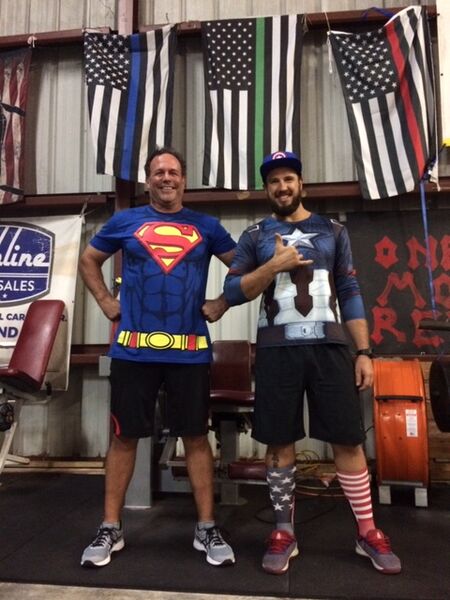 "At Amp Gym and the St. Augustine Animal Clinic, we want to recognize the real heroes out there! We offer discounts for military, police and first responders."
---
St. Augustine Veterinarian - Your Pet's Pediatrician
We love pets as much
as you do
The St. Augustine Animal Clinic strives to provide the finest pet health care in a friendly atmosphere of devotion and team work on a consistent and daily basis.
Our hospital exists to relieve animal pain and suffering and to provide unequaled customer service.
Meet our team
Professional St Augustine Veterinarian Services
Services
St. Augustine Animal Clinic is pleased to offer a large variety of services for your pet.
View our services
Dr. Jack truly loves each animal, grew up knowing what he wanted to do and does it!!

Wholeheartedly passionate about your pets - with a lifetime of experience that can help you wether you've got a puppy or more seasoned pet, including boarding!

Happy to take my dog to place like this. They are all wonderful!

St. Augustine Animal Clinic is awesome! A friendly, knowledgeable group of folks who genuinely love and care for all animals and their people!!

Best care and service in St. Augustine! Thanks for taking such good care of our crazy kitties.

They are the BEST!!!! They are kind and truly care for you and your pets! They are so friendly and treat your "family" like they are part of theirs!!!! I've taken my dogs to Dr. Jack and SAAC for MANY YEARS!!!!

Thank you to THE BEST veterinarian in St A for the privilege of subbing for you with BNI ~ Money Makers chapter this morning. I was honored to speak on your behalf and be a guest. You and your staff truly are amazing and exceptional!

St. Augustine animal clinic is by far the most compassionate clinic around. Thank you so much for everything you've done for Kittie smalls! It's definitely appreciated.

Dr. Jack has been our vet since he started his practice here. The staff has always been professional yet kind and compassionate. Today when I called, I was told that Jack had a family commitment and was leaving the office "shortly". I explained that our dog, Rajah, seemed to be in a life threatening crisis, and I was told to bring her right in. Jack waited for me to get there, examined Rajah and we discussed the options. He never gave any indication that he had somewhere else to be. Jack and the staff never tried to rush me into making a decision and when it was made they were all very supportive. Not sure if I'll get another pet, but if I do Dr. Jack is the only vet for me.

Really love this animal clinic! The staff and vets are very knowledgeable, friendly, and compassionate. All personnel are really interested in the welfare of each animal that comes through their doors. I have never had to wait more than 5 minutes past my scheduled appointment and the "meet and greet" cat in the waiting room is hysterical!
Contact Us
Call us today and ask about our vaccination specials every Friday from 2:00 to 4:00PM.