Jack Schmidt
Veterinarian
Dr. Jack began working as a technician's assistant at the St. Augustine Animal Clinic in the summer of 1982. He externed at the Animal Medical Center in New York. Dr. Jack graduated Magna Cum Laude from Texas A&M with a Bachelor of Veterinary Sciences and Doctor of Veterinary Medicine Degrees in 1988. He worked as an Associate Veterinarian for 6 years under the keen eye of Dr. John Van Olphen before becoming the owner of St. Augustine Animal Clinic in 1994.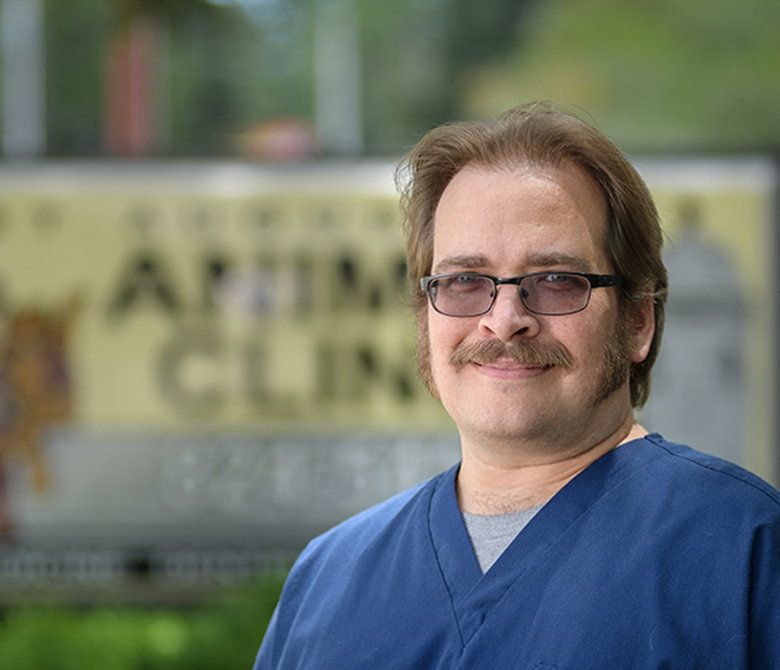 Alan Glisson
Pet CPR & First Aid Certified Technician, Certified Laser Technician
Alan is native of St. Augustine and has been a client of ours for many years. He started working at the clinic in August of 2009. Alan enjoys the bond that he has developed with many of our patients. He has a particular interest in canine nutrition and laser therapy. He currently has three dogs, Bailey, Kai and Delta.
Micheal Babineau
CVA, Pet CPR & First Aid Certified Technician, Inventory Manager
Micheal is originally from Massachusetts before moving to Saint Augustine in 2002. He has worked in Veterinary medicine for the past 10+ years. Micheal started working at Saint Augustine Animal Clinic in May of 2016. Micheal's specific interests in veterinary medicine are surgery and radiology.
Natalie Montez
Technician
Natalie is originally from Alaska before moving to Saint Augustine in June of 2017. She started working in the veterinary field in 2013, where she worked at an emergency Animal clinic in Southeast Alaska. Animals have always been a huge part of her life, with pets that range from horses to hamsters. Natalie currently owns a cat and an African fat-tailed gecko, named Bear and Fluffy.